Consulado de la República Argentina en New York
InsideOut. November, 2017. NYC
This is a close-up look at a vibrant, elusive, complex, diverse, often baffling, yet admirable society –made out of the fabric of variety. A synthesis of opposing forces. A home for outstanding, world-renowned people, as a society, it seems to fall short of the expectations bestowed upon it. A generous country, a welcoming and affectionate people with great cultural density and an adventurous, changing spirit.
This open project accounts for a significant challenge, as it joins the two outlooks of two photographers, and it intends to merge them, enriching a portrait of Argentina and its dwellers with a sensitive glance at subtle details –the small universes encompassing dreams, challenges, accomplishments drawn from pain.
The artists strive to get a close-up look at their country's core, the intimacy of its people, from the other side of the hemisphere.
Opening. Embajador Consul Mateo Estreme y el Vice Consul Eduardo Almirantearena
Guillermo Dietrich is an Argentine economist and politician, currently the Minister of Transport of Argentina
International journalist Silvina Sterin Pensel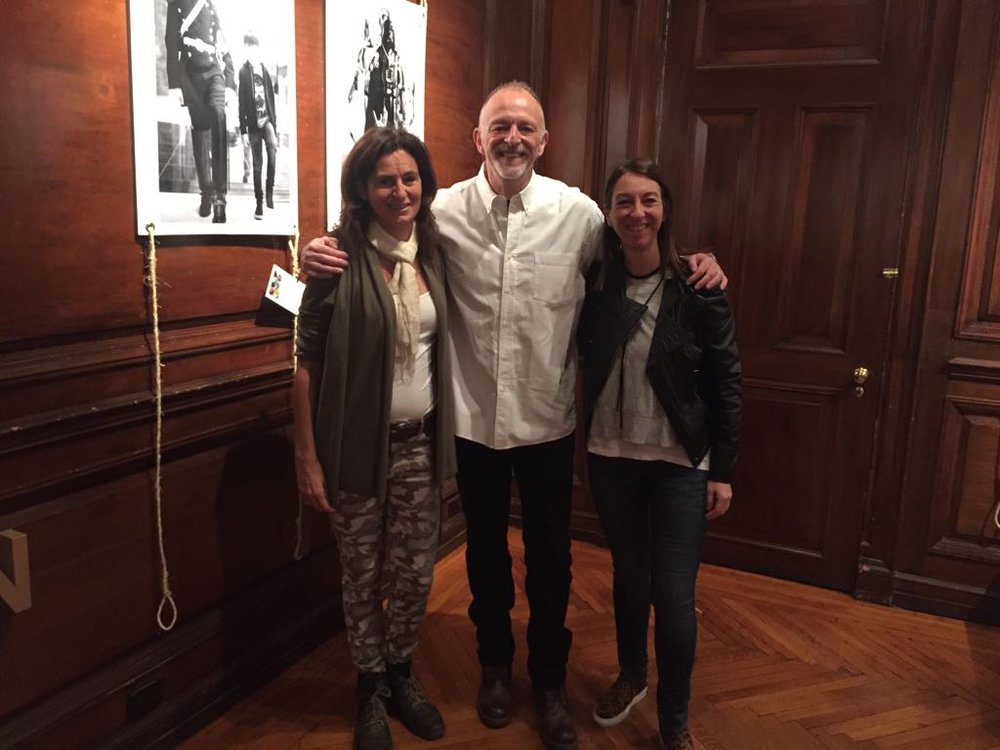 Diego Giaccone & Ines Segarra
Jorge Lanata. Famous argentine journalist. He recorded the introduction of the Insideout video.
David Bamballi, Business strategist.
Martin de Luca, Concept designer.
Arturo Cuadrado, the voice of Insideout.
Germán Bussano, Blixgraphics, prints.